[Case Study] LadiesGym.pl – Full Re-Work of corporate website / Increase conversion rate for lead forms / Get PageSpeed Score over 90+ for mobile and 99+ for desktop.
Project goal
Full re-work of the whole website to generate more leads and increase conversion rate.
Solution
We've configured LiteSpeed server for high performance and moved read and write from disk to RAM for highest possible server response. We've created new UX paths for sales funnels , new UI for the whole website crafted for the highest conversion rate possible.
Tech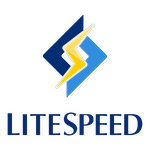 Team
1) Frontend Developer
2) DevOps Engineer
3) Graphic Designer