This is Lewis Hamilton, 7 times Formula 1 World Champion
Driver's profile
In Formula 1, Hamilton has won a total of seven World Drivers' Championship titles (tying with Michael Schumacher) and holds the record for the highest number of wins (103), pole positions (104), and podium finishes (195).
How was that possible? Check the story below.
Mercedes-Benz Car
To win, Lewis needs a solid car. The car is created through collaboration with engineers from various fields. Experts work day and night on the car's design. They test different settings, conduct research on the vehicle's aerodynamics, agility, and engine.
What lies behind the secret of victory?
PIT-CREW
They maintain safety
Always ready when the car needs a quick repair, tire change, or aerodynamic adjustment.
They maintain car's parameters.
Ongoing tactical and technical analysis allows the pit crew to assess the live performance parameters of the F1 vehicle and adjust them remotely in collaboration with the driver so that they can extract the maximum performance in every turn and during every overtaking maneuver.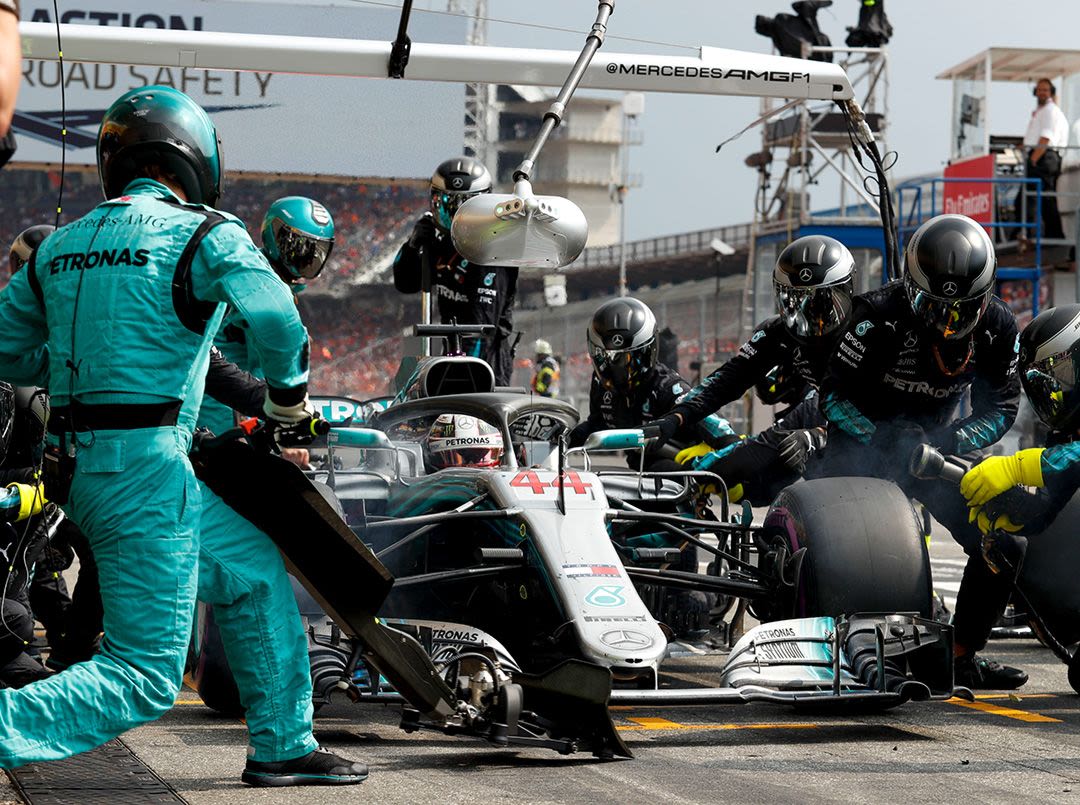 And what if it looked like this on race day?
We think Mercedes-Benz would prefer not to check it…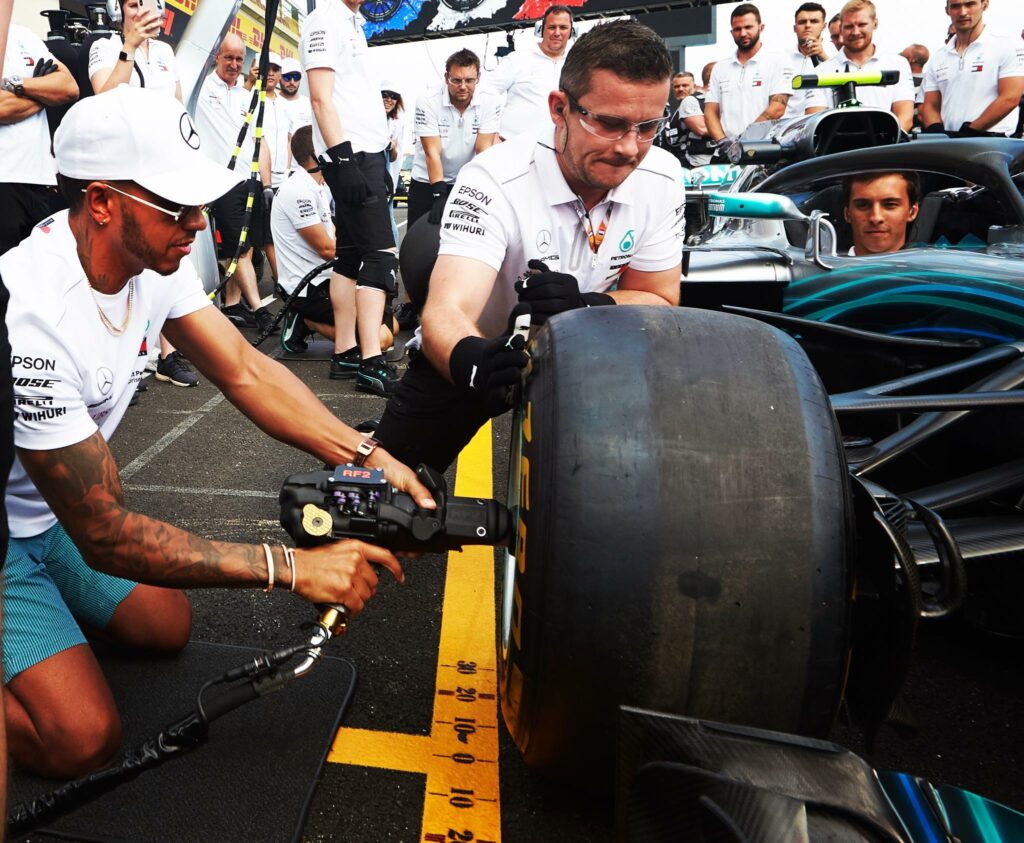 Let us be your Pit-Crew
"We will take full ownership and responsibility for your IT products and services, turning them into technological leverage that supports your business growth."